Kristianopels Gästgiveri
---
Here you can eat homemade food in a unique 1800s environment.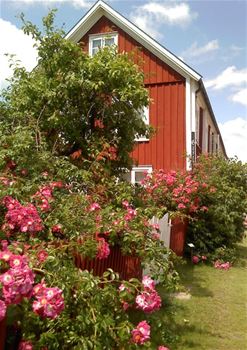 Welcome to Kristianopels guesthouse!

In an authentic village environment, with origins dating back to the early 1600s, lies Kristianopel's guesthouse. The inn is one of the oldest buildings in Kristianopel. It was built back in 1714 as a private residence.

Later became Kristianopels guesthouse Blekinge's first inn. Here came those days travellers and rested their horses in the stable wing, while they themselves took a good meal and rested overnight.

Today, the inn is above all a highly rated restaurant with homemade food. You can no longer change horses, but you can rest for a night or two in the farm's old renovated stable wing.

Open during the summer.