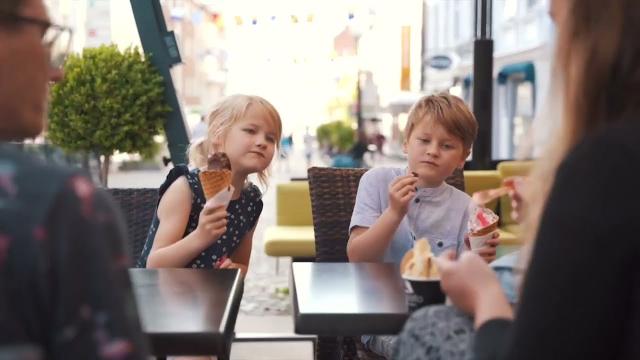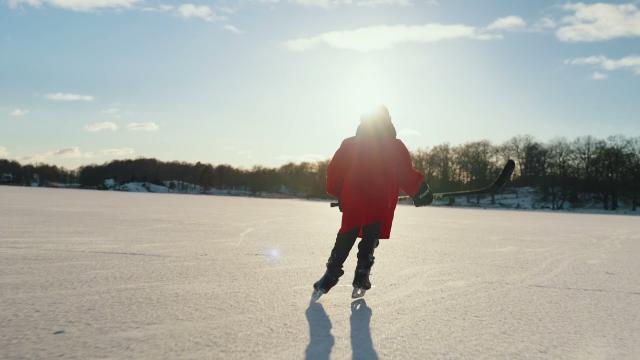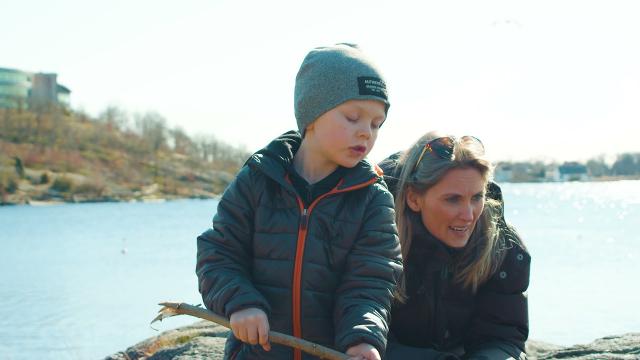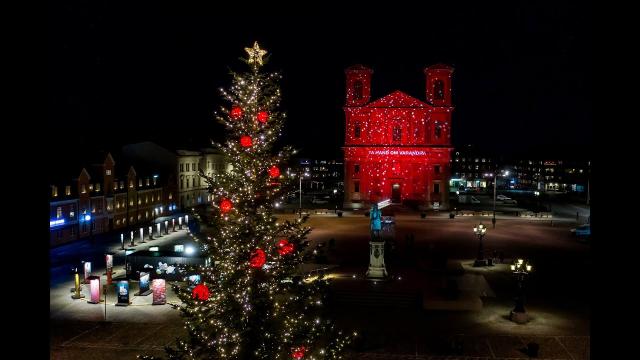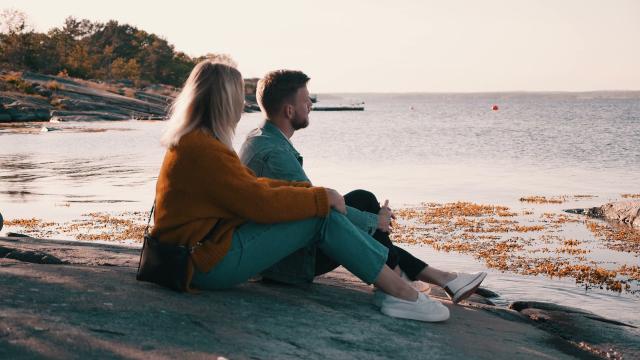 Karlskrona. In the middle of the archipelago.
Drop anchor in Karlskrona, the city that was founded in 1680, when Karl XI decided to build Sweden's new naval base here. More than 340 years later, the naval base remains and the well-preserved architecture and city plan impressed UNESCO, and gave the city World Heritage status in 1998. Wherever you go, you can see evidence of this; magnificent churches, grand squares, parade streets and fortifications that attract visitors from all over the world.
And all this on a number of islands, in the middle of the archipelago. An archipelago that UNESCO has designated as one of seven biosphere reserves in Sweden. Nowhere else in the world can you paddle around a UNESCO Biosphere Reserve while enjoying the amazing fortifications and buildings of a World Heritage city. 
Welcome to Karlskrona!
Egestas dui, id ornare arcu odio. Justo, nec ultrices dui sapien eget. Duis ut diam quam nulla. Hendrerit dolor magna eget est. Nulla facilisi cras fermentum, odio eu feugiat pretium. Ultricies leo integer malesuada nunc vel risus commodo. Dui ut ornare lectus sit. Sapien eget mi proin sed libero enim, sed. Magna fermentum iaculis eu non diam. Cursus risus, at ultrices mi tempus. Viverra nibh cras pulvinar mattis nunc, sed. Vitae proin sagittis, nisl rhoncus mattis rhoncus, urna. A lacus vestibulum sed arcu non odio euismod. Lobortis elementum, nibh tellus molestie nunc. A cras semper auctor neque, vitae tempus quam pellentesque. Ornare arcu dui vivamus arcu felis, bibendum ut tristique. Vitae, semper quis lectus nulla at.
Vår. Mitt i skärgården.
Våren anländer tidigt till världsarvsstaden Karlskrona. Staden i havet lockar med rogivande skärgårdsutsikt, det första glaset utomhus i vårsolen, härliga naturupplevelser i biosfärområdet och spännande besöksmål.
Vår-tips
Welcome to prepare and celebrate Christmas with us here in Karlskrona!
Get out to our unique and cozy city center which is located on an island, in the middle of Blekinge's beautiful archipelago, and visit many cozy Christmas markets and other "Christmasy" events in and around Karlskrona!
Welcome to Karlskrona city and do your Christmas shopping or just walk around and enjoy how beautifully the world heritage city glitters and sparkles!
In a sense, the run-up to The Karlskrona Christmas officially begins on December 1st, when all the beautiful Christmas lights in the city center are lit. The Christmas lights are switched on and the city's streets and squares are filled with mood-enhancing decorations. The stores offer a varied range - everything from large well-known brands and chains to small unique stores.
Every day from December 1st and right up to Christmas Eve, a Culture Christmas calendar with hatch opening will be launched in the facade of the Fredrik's Church. A daily event of 10 to 15 minutes where as many Karlskrona residents as possible are involved in the creation. Everything from choir singing, music and dance to exciting spectacular events! Weekdays at 17.30 and Saturday - Sunday at 14.00 - Don't miss this! At Stortorget, a Winter Square with seating and decorations in front of the Fredrikskirchen, market stalls at the southern Klaipeda square, a Santa workshop with activities for children/families with children is being furnished. Read more below.
Take part of all fun, cosy and "Christmasy" events that take place in Karlskrona this Christmas!
Traditional Swedish Christmas dinner
Would you like to try and experience a traditional Swedish Christmas dinner, i.e. a Smörgåsbord filled with local delicacies and traditional food and sweets? Christmas ham, pates, ribs and herring in all its forms - the Swedish Christmas table is truly something special!
In Karlskrona you can have a Christmas dinner or Christmas plate at several different restaurants. What makes the Christmas tables in our city unique is the location and proximity to the sea. 
Events - upcoming highlights
Everything from guided city tours and archipelago tours to nature walks, art exhibitions, music and fun. Below you will find a selection, a complete overview can be found under "Events"
Påsk i Karlskrona
Vårsolen värmer och fiskmåsarnas välbekanta skri gjuter hopp om att ännu en sommar är i antågande i Karlskrona och Sveriges sydligaste skärgård! Men först kommer den härliga påsken, förhoppningsvis med några extra lediga dagar.
Inspiration till ett påsk-besök i Karlskrona
Recommended
Here are some tips and highlights on what you must see and do during your stay in Karlskrona!
Outdoor
Karlskrona offers a large number of wonderful nature and outdoor experiences throughout the year.
Outdoor. In the middle of the archipelago.
Outdoor
Karlskrona offers a large number of wonderful nature and outdoor experiences throughout the year.
Outdoor. In the middle of the archipelago.
Children & Family
Karlskrona is just the right destination for families with curious and active children. Karlskrona offers activities and places to visit for children of all ages!
Fun tips for the family vacation
The Naval Museum
Karlskrona's main attraction! This is one of southern Sweden's most popular tourist destinations. Exciting, fun and educational for the whole family.
Read more
Drottningskär Citadel
Drottningskär citadel is part of the world heritage site Karlskrona and was built in the last decades of the 17th century. Drottningskär Citadel, part of the World Heritage site Karlskrona, was built during the last decades of the 17th century and is considered one of the Swedish fortifications' foremost creations. Opening hours 2023: Saturday  - Sunday until October 1: 12.30-16.30.
Read more about the unique citadel
Blekinge Museum
The Blekinge Museum contains fascinating stories and traces from 10,000 years of history!
Read more
Your guide to the city
World class! Beautiful churches, magnificent squares, parade streets and fortifications attract visitors from all over the world!
World heritage city Karlskrona
U 137 gick på grund vid Gåsefjärden 27 oktober 1981
I år är det 40 år sedan den ryska ubåten U137 gick på grund i Gåsefjärden och världens blickar riktades mot Karlskrona under tio dramatiska dygn. Nu uppmärksammas händelsen genom Marinmuseums utställning Ytspänning samt föreläsningar.
World class guided tours
Karlskrona offers fantastic experiences in unique environments.
Read more
Barnens Gård
A day at the Children's Farm (Barnens Gård) is a day filled with fun mischief and play. Open from 3rd June - 3rd September 2023.
Read more
Kristianopel
Kristianopel, the old Danish village, is a true gem you don't want to miss!
Read more
Fun for kids - Karlskrona
The fun for kids Karlskrona card gives you a comprehensive range of discounted and advantageous family activities. This makes it easy to plan your Karlskrona visit and smooth once you are here.
Read more
Archipelago boat tours!
Experience Karlskrona's beautiful archipelago and biosphere reserve by boarding one of the many archipelago boats that run in Karlskrona's waters.
Book your tours and read more
Kristianopel
Kristianopel, the old Danish village, is a true gem you don't want to miss!
Read more
Karlskrona - 360°
Check out Karlskrona from above in a 360 ° panoramic view! Visit Fredrik Church, Holy Trinity Church, Kristianopel and other exciting places!
Check out Karlskrona in 360°
Biking in Karlskrona
Cycling in Karlskrona is amazing! Embark on unknown roads with GPS, experience nature or take the bike on an archipelago boat.
Tips on wonderful bike rides
Spring feelings
Spring arrives early in Karlskrona compared to the rest of the country, usually sometime in March. It is easy to know when spring is coming: The days get a little warmer and lighter day by day. Spring flowers appear, the trees are budding, birds are singing, farmers deliver fresh delicacies and there are lots of people outside enjoying the sun. All of this together – they make spring in Karlskrona quite remarkable. 
Nature is waking up
In May, the flowers bloom, and so do the people in Karlskrona. The restaurants' outdoor seatings open and are filled with happy people. Nature practically explodes around you - trees and flowers come to life, the leaves of the lush beech forests burst and the beautiful gardens of Brändaholm are an unforgettable sight.
Tip: Brändaholm
The blooming fruit trees together with all the spring flowers in bloom, which surround all the beautiful red cottages in the small allotment gardens on Brändaholm is an unforgettable sight. The smell of everything blooming is a fantastic experience beyond the ordinary.
The birds return
The Karlskrona archipelago and long coastline are alive with birdlife this time of year, and those birds that fled the winter have returned home to enjoy the warmer seasons. Bring your binoculars and camera to really enjoy Karlskrona's rich birdlife!
Tip: Torhamns Udde
The scent of the sea, moors and large meadows invite you to walks and excursions. Torhamns Udde is a nature conservation area - an open agricultural landscape, which is rich in ancient monuments with a long cultural history. The area is also an internationally renowned spot for bird watching, with a large number of migratory birds.
World-class paddling
Paddling in Sweden's southernmost archipelago, with 1,650 islands, islets and skerries, appointed by UNESCO as a biosphere reserve, is a fantastic experience. The beautiful archipelago creates a safe and calm water to paddle in. Enjoy blue days with wind and water, salty rocks and calm bays! There are many suppliers in Karlskrona who rent out kayaks and organize guided tours for both beginners and experienced paddlers.
Tip: Blekinge Outdoor
Enjoy Karlskrona's biosphere zone or discover the world heritage city of Karlskrona. Both are protected by the UN agency Unesco. Combine paddling with high-quality accommodation or why not spend the night on your own island? Blekinge Outdoor offers packages in different levels of difficulty and can offer guides, kayak, bike and equipment hire. In the area you can see ancient remains from the Viking Age, nesting eagles, breeding seals and a working naval base from the 17th century.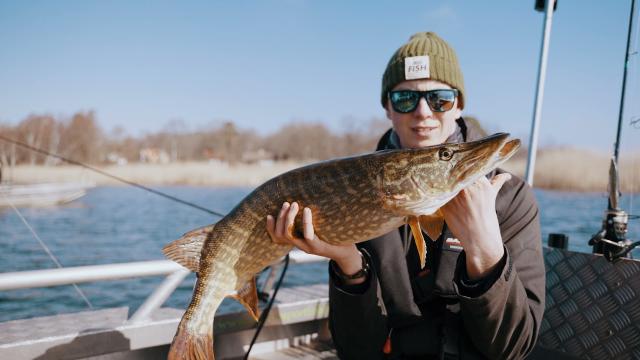 World-class fishing
In Karlskrona's lovely archipelago, you will find one of the world's best fisheries, primarily for pike, but also sea trout, perch and salmon. The fantastic pike population means that the Karlskrona archipelago is often called the "Kingdom of Pike".
Fishing is easily accessible as all large islands in the island barrier outside the city can be easily and conveniently reached by car. The archipelago is also relatively sheltered from the wind, which makes it easily accessible even with smaller boats and fishing kayaks. But fishing can also be easily done from all the islands around Karlskrona's wonderful archipelago. The archipelago is essentially shallow, which means that many stretches of beach are very suitable for wader fishing.
Tip: Camp Dragsö Sportfishing
Camp Dragsö Sportfishing is a fishing camp specialized in pike fishing and is located in the middle of the pike kingdom's capital, Karlskrona. Camp Dragsö Sportfishing offers quality fishing opportunities with several classes on both accommodation and boats. The season with us starts when the ice melts in the spring and continues until the end of November.
Enjoy seasonal food & drink
Visit Karlskrona's farm shops during spring, when it's time for local farmers to deliver fresh delicacies such as the first potatoes of the year, asparagus, radishes and onions. It's this extra freshness that will leave many foodies weak in the knees.
Tip: Askunga Dovvilt
Askunga Dovvilt has its own breeding of Fallow Deer, Red Bulls and Linderöds pigs. The meat is sold in the well-stocked farm shop, which is nestled in Blekinge's beautiful countryside. On the shelves are food crafts from all over Sweden, but mostly from Blekinge's talented producers. The surroundings invite you to pleasant hikes around the deer fences. The tranquility makes you "just want to be" for a while in Askunga.
Local delicacies
Most of Karlskrona's many lovely and well-stocked farm shops are open all year round.
Wonderful harvest times
Now during the autumn it is time for harvest times in Karlskrona. Take the opportunity to visit our many fine farm shops and buy local delicacies!
Tips on fun winter experiences
Winter bath + sauna raft = A fantastic combination not to be missed!
The swimming season does not end in Karlskrona just because the temperature drops and any snow falls like a white blanket over the ground.
Are you one of those people who, wearing a thick hat, likes to brave subzero temperatures and the cold for a brisk swim? Then you are not alone. The number of winter bathers only seems to increase every year, and Karlskrona has several bathing spots that are suitable for a quick swim, for example the bathing spots Hästö, Dragsö or Saltö.
It will be even better if before and after the bath you can enjoy in a warm and cozy sauna raft in the archipelago! Invite family and friends and relax in a fantastic environment!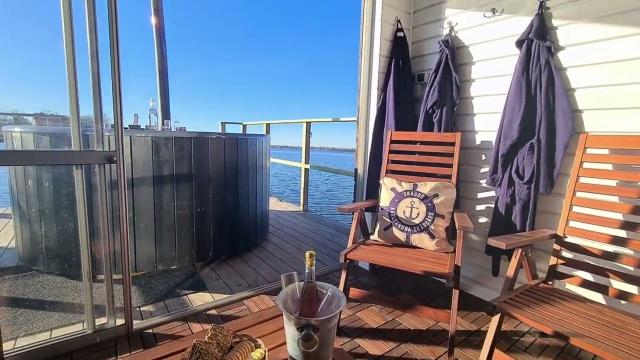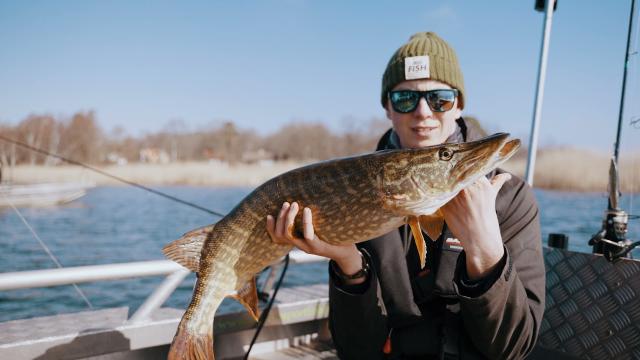 World class fishing
Always dreamed of big pike or just attracted to the serenity that comes when you stand with roll rod at sunrise?
Read more about fishing in Karlskrona
There are job opportunities in Karlskrona!
Dear visitor,
We hope that you will enjoy yourself so much during your visit in Karlskrona that you might even want to move here! Surely you want that balance with both an engaging job and a leisure time with activity and rest? You are more than welcome to find a home in Karlskrona, there are a lot of possibilities for you here. What if you were to live here? If you were to live in the archipelago and could go by boat or kayak to work, if you could have your morning coffee a sea view, live in the holiday feeling, live in the postcard - all year round?
Karlskrona is facing major growth, where thousands of new jobs will be created in the next few years. Maybe your dream job and dream life can be found in Karlskrona?
Think about it and find out more about jobs, studies, entrepreneurship and move here!