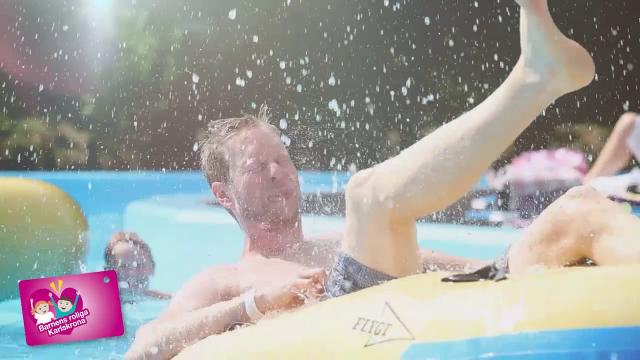 Fun for Kids Karlskrona has gathered lots of fun family activities for you. With our advantage card you can head out in search for new exciting experiences, that will be remembered long after your holiday.
Get the card today at Karlskrona Tourist Center. Free cards for all the children when you book your accommodation at Dragsö Camping or Scandic Karlskrona.



PLEASE KEEP IN MIND...
... check the opening hours of the participating partners' websites.
... the age limit for children may vary from partner to partner.
... the card can not be combined with other offers or benefit cards.
... all offers are valid at regular prices and can not be combined with other offers.
... show your card and get the deal that is offered at the place you visit.    
... reduced price applies to children upon presentation of the Children's Fun for Kids Card and only applies to one child per card.
... the offer is only valid when you show the card directly at the company and can not be pre-booked (only the guided tours through Karlskrona Tourist Center).
Fun for Kids Karlskrona
Recieve The Fun for Kids Karlskrona–advantage card at Karlskrona Tourist Center. When staying at Dragsö Camping or Scandic Hotel Karlskrona, you get the card for free.
DRAGSÖ CAMPING
During high season Dragsö Camping has a wide range of activities for the kids, with kids club three times a week and more.
Dragsö Camping is a four-star modern family campsite situated on its own island with bridge connection, 3 km from the center of Karlskrona. Dragsö Campsite also offers cabins, with or without shower and toilet, in top class. Restaurant Havsviken, located directly on the beach, offers a qualitative menu in a marine environment.
OFFER:
1. 5 SEK discount on adventure golf or billiard golf. (Does not apply to combo tickets.)
2. 5 SEK discount when buying soft ice cream.
3. 10 SEK discount when buying today's correct children's menu in Restaurant Havsviken.
4. 50 SEK discount on the first hour when renting a canoe. (Does not apply to daily rental.)
BARNENS GÅRD
A day at the Children's Farm (Barnens Gård) is a lovely day full of mischief, animals and playing.
At the play area at Children's Farm you can climb and bounce or get behind the wheel of electric vehicles. At the Children's Farm you really get close to farm animals. Snuggle with a pig, feed a rabbit or snuggle with a goat. Join the farmer in a batch of hay and take a look at the cows in the paddock. The waterpark has water features that provide thrills for all ages. For the truly brave - a 120 m long water slide!
OFFER:
1. Free lemonade all day for all children who hold the Fun for Kids Karlskrona card.
2. Free hayride for all children who hold the Fun for Kids Karlskrona card.
BOLLSPELSGOLF
Bring ballgames to a new dimension! Challenge your friends, colleagues or your family! 
Our game is offering a challenge where you need a combination of balance, skills and a little bit of luck to succeed. You can play for fun or have serious competitions.
To play Bollspelsgolf you don't need any pre knowledge or special equipment.
Bollspelsgolf is a new entertainment built up as a mixture of miniature golf, football, golf and ballgames. It's 13 challenges where each challenge is inspired of a new ballgame, for example handball, basketball, football and boule. In every challenge you need to master a new ball. We recommend a minimum age of 7 years. 
OFFER:
1. Children receive a 50% discount on the regular entrance fee.
MARINMUSEUM
A destination for the whole family!
Experience the history of the Swedish Navy at the Naval Museum! Real warships, galleon figures from the 18th century, world-unique models and an underwater tunnel with a real wreck. At the museum, both large and small have the chance to experience the Swedish Navy's eventful history in a place that is both beautiful and inspiring.
OFFER:
1. Restaurant Skeppsgossen at the Naval Museum offers free ice cream for all children under 12 years of age, who have eaten from the buffet.
SCANDIC
Scandic Karlskrona offers a beautiful stay for families - just by the water, but still right in the city center.
Scandic offers lots of fun for the whole family. There is a restaurant, bar, terrace, gym and a play area, where children can play games and draw. Children under the age of 13 stay free in an extra bed, and for teens there is the possibility to book a private room at a special youth price.
OFFER:
1. Scandic offers children a free ice cream after dinner, when they have dinner with their parents in the hotel restaurant.
BLEKINGE MUSEUM
Welcome to Blekinge museum and historical experiences for the whole family!
There is something for all ages - exhibitions, the children's workshop where you can do crafts, a playground and a shop, with old-fashioned toys. The museum also has one of Karlskrona's most popular playgrounds - Grevagrundet.
OFFER:
1. 20% discount on toys in the museum shop.
VISIT KARLSKRONA
Welcome to us at Karlskrona Tourist Center.
We are happy to suggest unique places, sights and activities, and help you with guided tours and accommodation. At Karlskrona Tourist Center you will find brochures and maps.
We offer our visitors world-class hosting!
OFFER:
1. 20% discount on all guided tours arranged by Karlskrona Tourist Center. Applies to two adults per card.
2. Buy a "Keep Calm" t-shirt, in child size, for 30 SEK (regular price: 60 SEK).
boda, borg, brk, barn, flicka, roliga,
BODA BORG
Have fun together, the whole family!
The activities in the adventure house are about cooperation, teamwork, problem solving and humor! Together, three to five people, you form a team. The task is for the entire team to make it through a Quest - by solving the various challenges in a limited time. Everyone in the team is needed, the age does not matter and you must pull together to succeed.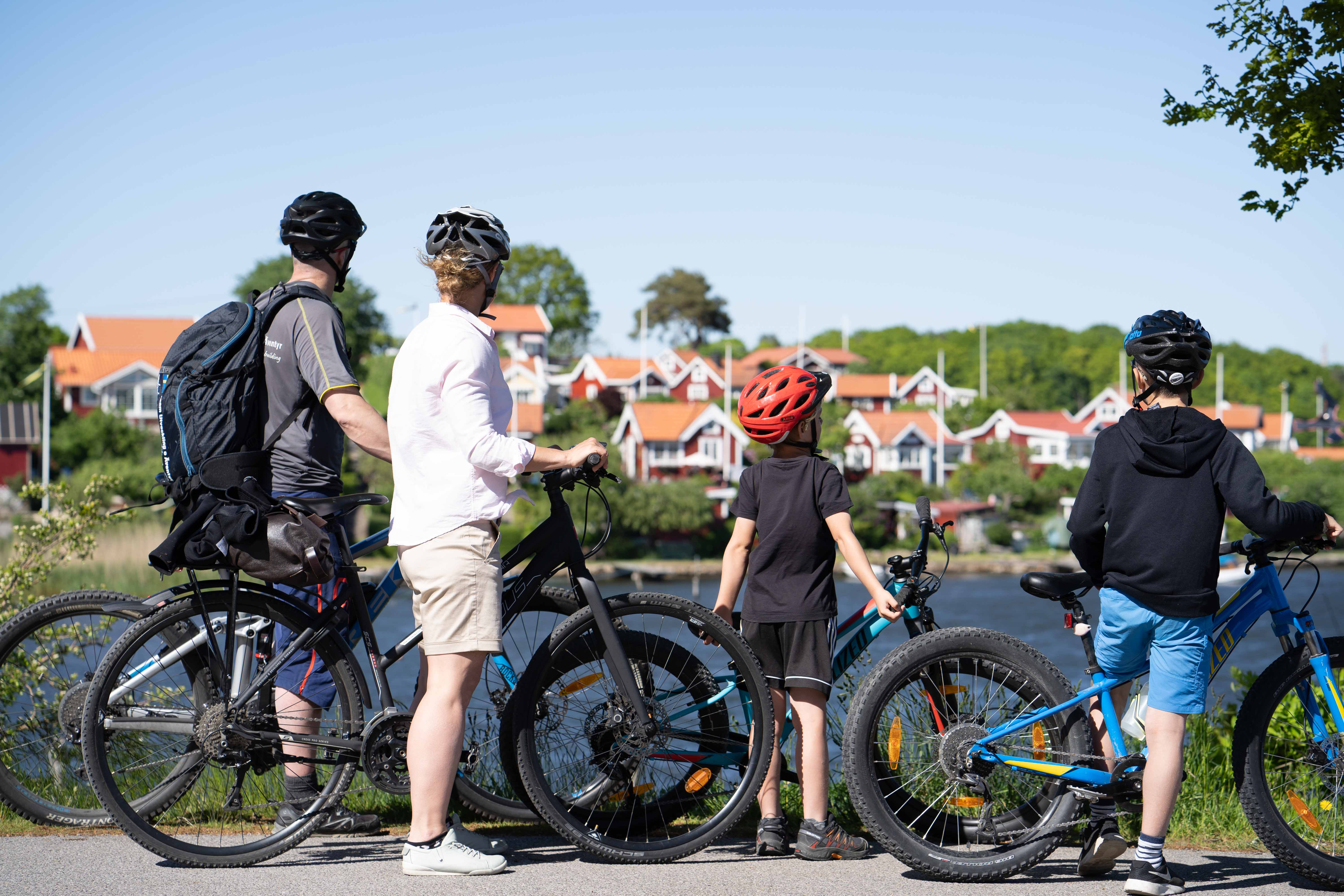 Tips on free activities for kids
In Karlskrona, there are plenty of fun things to do with the children!
Read more
On the map below you will find the participants in Fun for Kids Karlskrona