Stars and Stripes - steakhouse & sportsbar
Stars and Stripes - steakhouse & sportsbar
---
A restaurant which is a steakhouse which is a sports bar. At Stars and Stripes you will find good food and drink in environments that the whole family enjoys.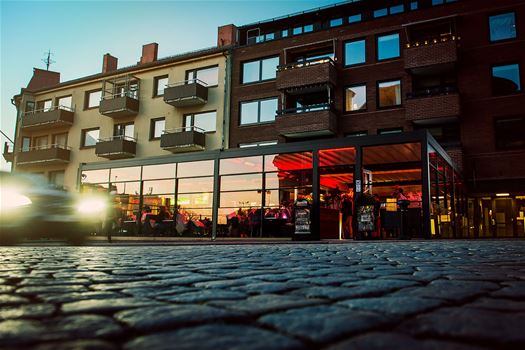 Sport is shown from all the world's leagues on TV screens. Offers a good mix of sports, live music, party with dance floor. Located on Stortorget with a lovely glazed outdoor terrace that works for large parts of the year.

The food and drink is the heart of the restaurant offers a menu inspired by USA's large roasts and burgers, with Sweden's good sauces and fine Italian pizzas, simply, a menu to suit everyone! Do not forget to bring the kids, there are treated to ice cream after dinner! A place for all ages and the whole family.