Trollemåla Trädgård & Lilla Tvättstugan
Trollemåla Trädgård & Lilla Tvättstugan
---
The shop den Lilla Tvättstugan is part of Trollemåla Trädgård, a visitor garden, 20 kilometres outside the center of Karlskrona.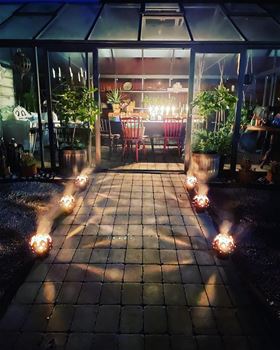 Till Den Lilla Tvättstugan offers a physical store as well as a webshop.

"We love gardens and want to be able to inspire you to do the same by offering garden decoration and home furnishings for your home and garden. In our store you will find brands such as ELD garden, I AM Interior, Affari of Sweden, Majas Cottage, Västanvinden, Wikholm form, A Lot Decoration and Lind Decoration."

Offers self-picking of summer flowers. On certain occasions, an open garden is also offered.

For opening hours - see the Facebook page linked below.