Askunga Dovvilt - Farm shop
Askunga Dovvilt - Farm shop
---
Askunga farm shop have their own breeding of red deer.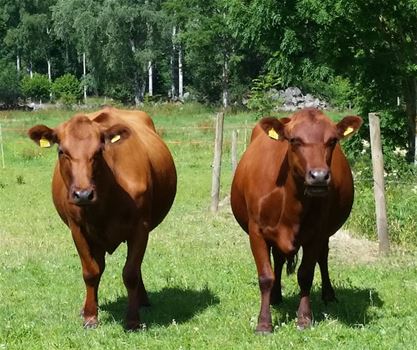 Welcome to one of Blekinge's largest farm shops, ASKUNGA DOVVILT, located about 20 kilometers north of Karlskrona. (20 min drive).

The farm has its own breeding of fallow deer, "Rödkulla" cows and "Linderöds" pigs.
The meat is sold in the well-stocked shop, which is embedded in Blekinge's beautiful countryside nature.

The surroundings will invite you to a beautiful walk around the deer enclosure. The calm atmosphere makes you "just want to be" for a while in the surroundings.

More information about opening hours and activities can be found on the website, check the link down below.