Elsas lilla krog
---
Elsa's little restaurant is a place where you can take a classic freshly baked coffee, eat a green lunch buffet or enjoy a different beer for your pizza.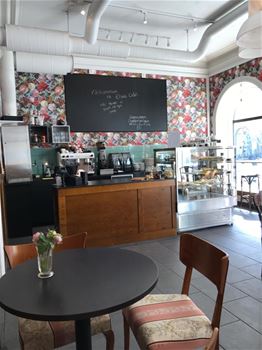 Outdoor seating is in place during the summer and old favorites are mixed with new ideas, and there are both red, green and white pizzas.
Elsa's little restaurant has a fresh blend of colors and tastes for all the senses, as well as offering not only food and drinks that give your body fresh energy, Elsa's little restaurant also offers a comfortable environment where you can relax for a while.