First Camp Skönstavik – Karlskrona
First Camp Skönstavik – Karlskrona
---
Camping ground and holiday village, beautifully situated by the sea, about 6 km from Karlskrona city.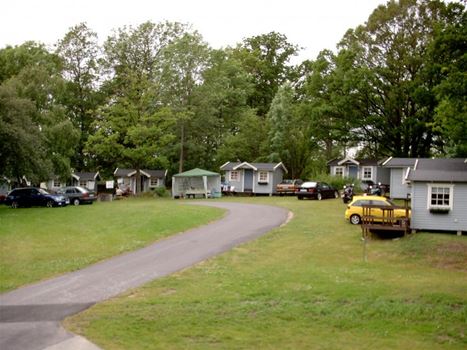 The camping has a lush, beautiful environment and is located by the sea, so here you can enjoy sunbathing or why not find your own very special bathing bay.
Skönstavik Camping offers activities for all ages, such as dance evenings, quiz walks, music evenings, child activities, competitions, entertainment, an 18-hole mini golf course with crazy bars etc. With its location in the middle of Karlskrona's beautiful archipelago there are a lot of opportunities to take memorable boat trips amongst island and islets. There are also a lot of exciting excursion goals close by, such as Barnens Gård (The Children's Farm), The Naval Museum and the adventure centre Boda Borg.