Werstorp B&B, café and shop
Werstorp B&B, café and shop
---
Stay in the middle of Karlskrona's heritage! Want to take part in Karlskrona's heritage and live in one of Karlskrona old admiral farm houses and feel the history?

Here you can live and shop lamb products and also enjoy the wonderful nature. Only 10 kilometers from Karlskrona City.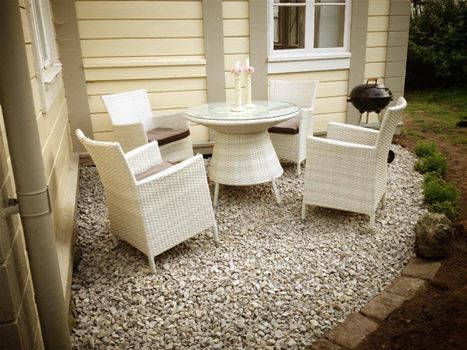 Stay in the middle of Karlskrona's heritage at the old admiral farm house Werstorp.
Magnificent meadows are surrounding the farm, hiking trails and bike paths are just around the corner of the house and walking trails along the seashore. At sea, there is a sauna and boat rental during the summer months.

The manor house has 3 double bedrooms, minted after the 3 previous owners, Count, Admiral and City Council room. Showers and toilets are shared today, but more are under construction. Common TV room, lounge and dining room, and access to kitchen and laundry facilities in the wing. In the wing, there are additional rooms for rent. All rooms have a fireplace.
There are two estates on the ground that it is possible to stay 6-8 people in. These are equipped with their own kitchen, laundry room and bathroom, and they can also be booked on a weekly basis subject access.
Bed linen, breakfast, towels and bath towels and cleaning included in the daily hire.
Breakfast is served with inspiration from rawfood and vegetarian diet, but meat options are also available, primarily lamb and game.

Visit the website to get more information about other opportunities on the farm.
On the farm there is sheep, horses, dogs and dog Isa. Pets are welcome and there is even room for horses. Smoking is prohibited indoors!

For more information and opening hours, click the link below.